Whatfix + SAP
Drive Adoption of Your SAP Applications with Whatfix
Improve your SAP onboarding, training, and skill development, personalized for different employees across your organization's departments. Leverage Whatfix's in-app guidance, self-help content, interactive training, and employee onboarding capabilities. Whatfix works with all major SAP applications including its CRM, ERP, Supply Chain and HRM platforms.
Faster Onboarding with In-App Training
Using Whatfix's personalized in-app training and workflows, your organization can onboard employees quickly. Features such as real-time tips and self-help support modules improve your organization's overall SAP proficiency.
Simplify Your SAP User Experience with Self-Service Learning
On-demand help content combined with in-app guidance and internal knowledge bases creates a culture of self-learning that empowers your teams to contextualize and take charge of their SAP knowledge and skill set.
Maximize ROI with Better SAP Adoption
Whatfix uses a data-driven approach to support your organization's digital transformation journey. Using Whatfix analytics, you uncover confusing or challenging spots in your workflows, and suggest new and improved content creation efforts to solve those challenges.
Learn how ManpowerGroup scales training and drove adoption of its new Applicant Tracking System (ATS) Bullhorn without losing productivity, with 92% of employees using Whatfix Self-Help to find answers on their own.
Platform FEATURES
Key features that are relevant for this solution
SAP In-App Guidance
Break down complex SAP application features and journeys into simple steps, guided with Whatfix Flows. Customize Flows using user branching and automations to align with your organizational sales processes.
Self-Service Support
Empower your employees and end-users with contextual self-help at the moment of need, creating more proficient, self-sufficient users while reducing the burden on your support team
Training & Onboarding Analytics
Reduce the burden on your support team by creating a self-sufficient workforce with self-service, contextual help embedded directly into your applications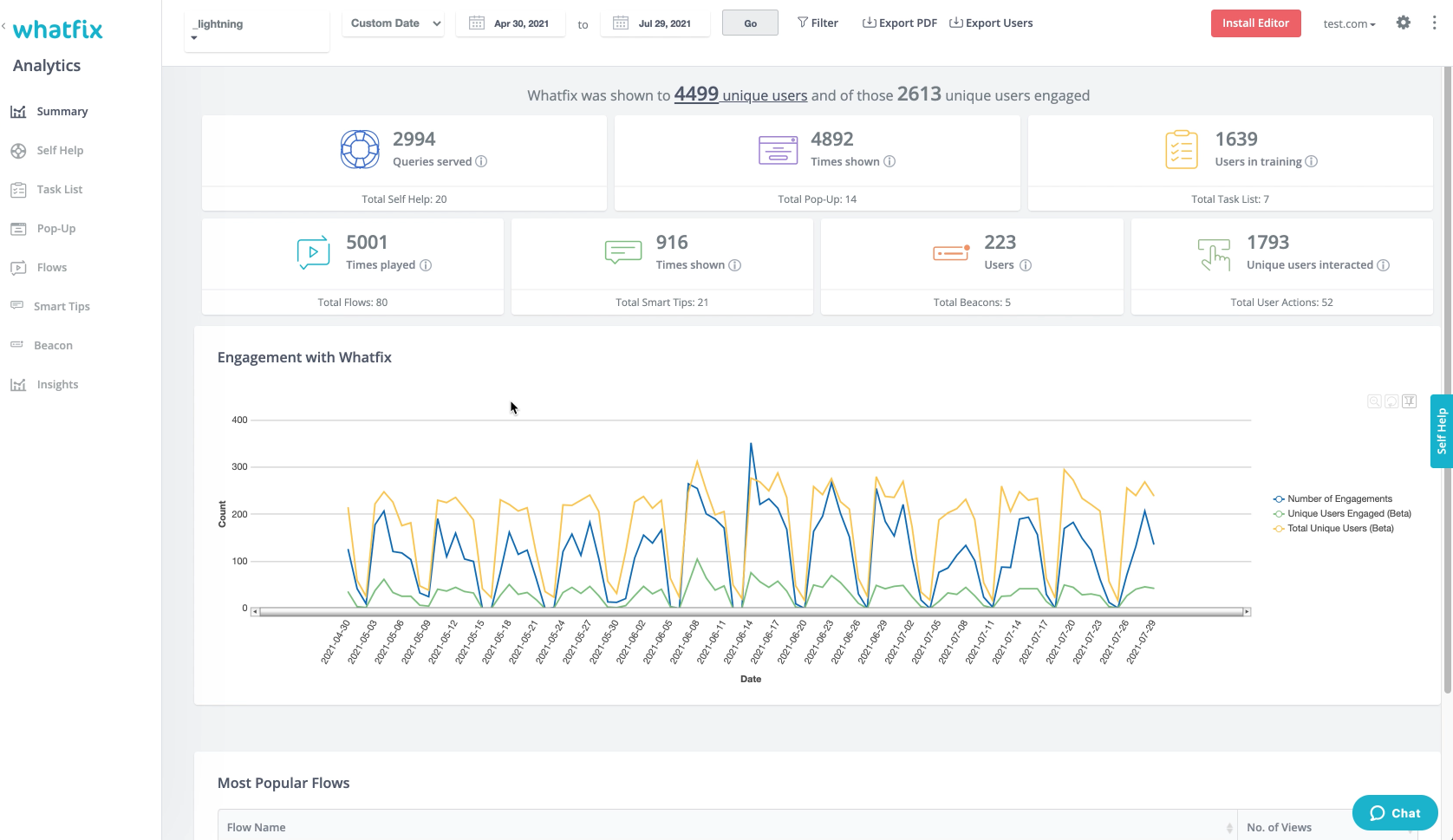 By The Numbers
The Whatfix difference
Increase in employee productivity
Reduction on support queries
---
Reduction in training content creation costs
---
Reduction in go-to-launch enterprise applications
---
Faster time to proficiency for a new employee
Reduction in knowledge discovery time
---
---