Product tours are in-app tutorials that guide new users through an app, website, or SaaS tool's user interface (UI) and key features. Also known as product walkthroughs, they help companies simplify their user onboarding process.
See how PlanetHS uses product tours to streamline its new user onboarding and training with Whatfix
The common misconception is that product tours are simply automated versions of traditional user onboarding. But product tours are more than just pop-ups that provide feature overviews—they're integral parts of an app, tool, or website's user experience that combine different design elements to make onboarding more efficient.
A modern product tour combines different UI patterns such as pop-ups, interactive walkthroughs, beacons, tooltips, and explainer videos to allow new users to learn in the flow of work. These UX patterns offer more contextual guidance that creates a stronger first impression with new users. That strong first impression improves product adoption rates compared to traditional user onboarding, as a product tour guides users through the onboarding experience to help reach the aha moment.
Why Use a Product Tour for User Onboarding?
A well-designed product tour streamlines the onboarding process. It helps new users understand features and UI elements faster than if they had to learn entirely on their own. The more sophisticated your product, the more important it is to have a product tour that guides users through the learning curve.
The main goal of user onboarding is to get users to recognize the value of your product as quickly as possible. This recognition of value is also called the aha moment, and it propels your users toward activation and full product adoption.
Effective product tours streamline the path to that aha moment in three key ways.
1. Simplies the user experience
Product tours simplify enterprise SaaS learning curves by teaching users how to use key features that are most relevant to their roles.
2. Driving meaninful action
Effective product tours guide users to take meaningful action instead of providing passive overviews of key features. This "learning by doing" maximizes knowledge retention so users can master your product faster.
Well-designed product tours reduce friction in the user onboarding process. When the first experience with your product goes smoothly, users are more likely to remain engaged and recognize the value of your tool, improving the rate of user retention.
Product tours are core components of self-serve user onboarding. And when done well, they increase product adoption and retention, while reducing inbound support requests and the need for additional user training.
Tips for Building an Effective Product Tour
The most effective product tours adhere to a few key guidelines. There's no one-size-fits-all approach to designing product tours. But focusing on these basic principles will help minimize time-to-value for new users:
Personalize as much as possible. Don't create one generic product tour for all new users. Segment product tours according to user roles to create a more personalized experience.
Trigger product tours with user action. Not all product tours should initiate right when a user logs into your product. Triggering product tours based on specific user actions ensures tutorials appear seamlessly in the right context.
Match UI patterns with use cases. Choose the right product tour UI pattern to keep tutorials from becoming disruptive. For example, a pop-up modal window might make sense for an initial welcome message, but subtle tooltips might be more appropriate for quickly explaining a feature or button.
Maintain design consistency. Focus on design consistency when adding product tour UI patterns to your SaaS tool to maintain a seamless experience. Mismatches between colors and styles can lead to disruptive experiences for users, hurting engagement and overall adoption.
Limit the length of product tours. Avoid creating product tours that give users a long list of steps to walk through. Your goal is to quickly show users the value of your product. If they abandon the product tour before taking a key action, you risk missing out on a key piece of activation and adoption.
Focus on the "why." Motivate users to take action by focusing on the "why" of your tips, prompts, and tutorials. Don't just provide generic steps that tell users how to do something. When you convey the value of their actions, they'll be more motivated to engage with your product and continue the adoption process.
Update as necessary. Continuously monitor the performance of your product tours. Are users abandoning them halfway through? Are they working better for one segment of users than for others? Study the data from your product tours, and update the steps for more efficient onboarding.
There's a fine line between a product tour that efficiently drives aha moments and one that is simply a disruptive experience for users. The guidelines listed here will help you design product tours that fit seamlessly into your UX.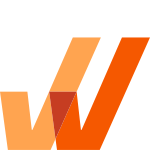 Create effective user onboarding experiences for your internal employees and end-users - without coding.
Types of UI Patterns Used in Product Tours
There are two steps to deciding which UI patterns to use for your product tour: learning the different UI patterns available to you and understanding their unique strengths.
Quickly engage users and explain the value of your application with pop-up elements in your product tour. Pop-ups can be simple splash screen graphics. Or they can be modal windows that require users to take action.
2. Interactive Walkthroughs
Interactive walkthroughs provide step-by-step instructions for key workflows. Users see these instructions as they follow the steps of your product tour, learning about processes as they work.
Product walkthroughs are especially useful for simplifying the training processes for complex enterprise applications. You can use them to engage users both during initial onboarding and when you roll out new features.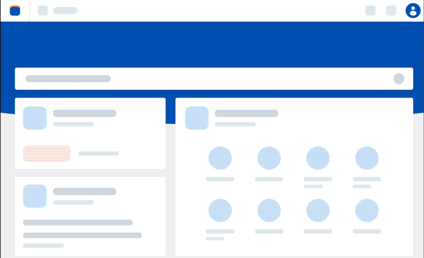 Hotspots, also known as beacons, are small icons or alerts that draw user attention to certain elements of your application. You can deliver crucial information about feature updates, workflow changes, and advanced use cases with these UI patterns. Beacons allow users to interact with training material when they're ready, which is key to a self-serve onboarding process.
Give users a quick overview of what a feature or UI element can do. Tooltips don't prompt action from users. Instead, they convey key information in a way that's less obtrusive than guided product walkthroughs.
Combine this product tour UI pattern with pop-up modal windows to create engaging welcome messages for new users. When users log in for the first time, you can present a video overview of your product's key features. This is an effective way to engage first-time users and increase the likelihood that they complete key actions.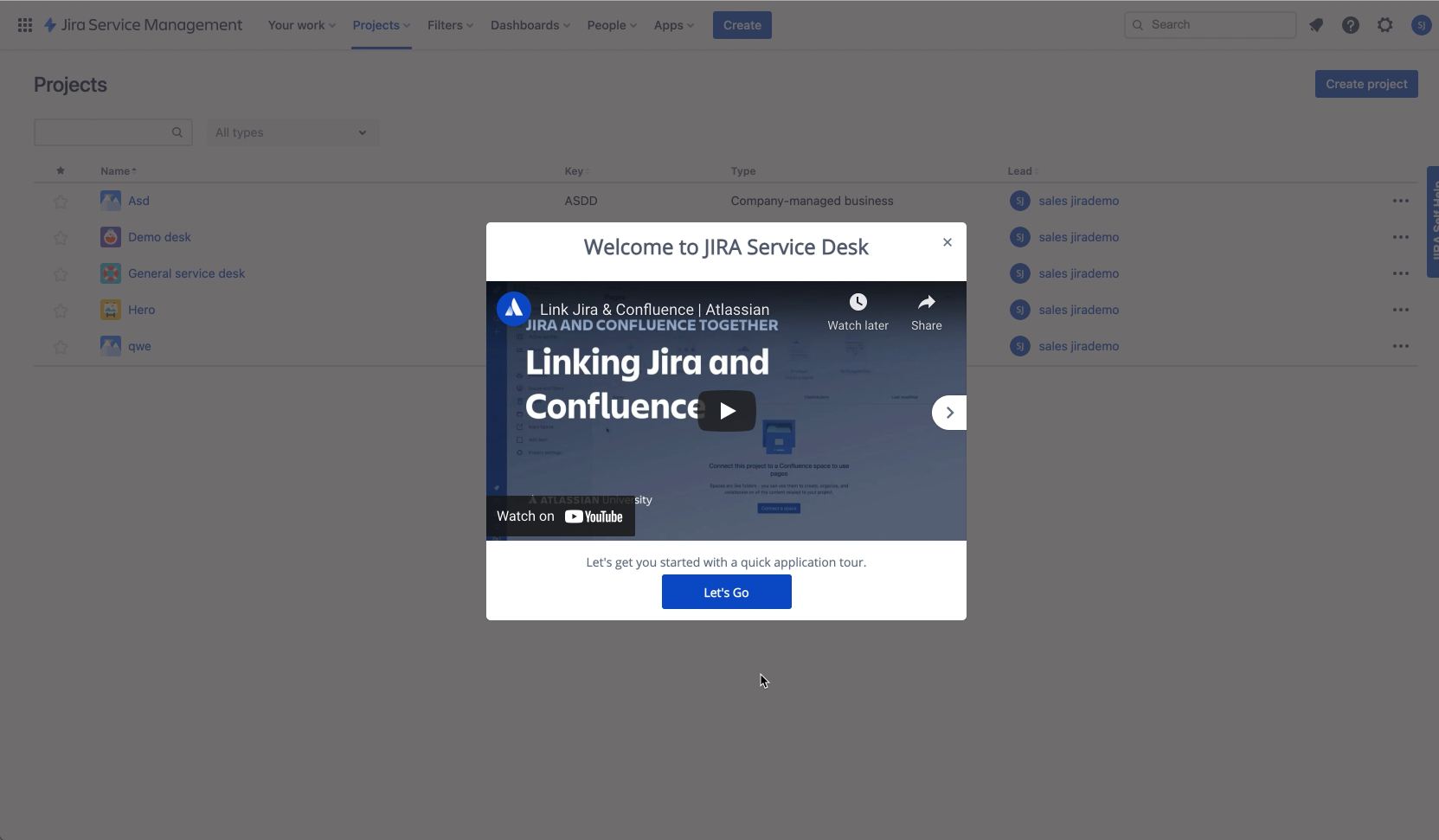 The 'Enhanced Kotter's 8-Step Change Model' highlights the importance of sustained acceleration. Organizations often make the mistake of easing up on the change initiative too soon. It's crucial to keep enthusiasm high all throughout the transition so you can continue to move toward your ultimate goals.
No matter how you combine your product tour UI patterns, the goal remains the same—give users prompts to learn your application in an interactive way. The most well-designed product tours engage people at all stages of the technology adoption curve without frustrating tech-savvy users or overwhelming slower adopters.
Examples of Great Product Tours
It's now routine (and expected) of mobile apps, SaaS tools, and web portals to include intuitive new user onboarding flows. Here are a few of our favorite examples of effective product tours.
Evernote is a note-taking tool for business and personal use. It's product tour shows uses how to create their first note, and then goes through a series of feature walkthroughs for more advanced organization and note editing use cases. It also includes a task list that allows users to complete individual tasks to invoke a sense of accomplishment.
Asana is a project management tool that features. After signing up for  an account, new users are prompted to create their first project – which starts its product tour. 
It prominently displays to users how they can minimize the pop-ups, while also making the flow pop with Asana's bight, branded color palette. Once a new user minimizes the product tour or exits the page, they're alerted to how to re-enter the product tour with a beacon hotspot. 
It's one of our favorites because the key action that shows value to new users the most is creating a new project. Those new users that complete Asana's product tour will be provided personalized guidance to their aha moment.
Canva is a graphic design and image editor for non-design professionals. The tools starts its product tour with a short, 2-minute user onboarding video.
After the introductions, users are placed in a new blank canvas with a product tour prompt to choose a template to drag into the canvas. After a user finishes their first design, the product tour finishes the user journey by presenting a "share" button that demonstrates how to download or social the new design. 
See how these companies powered increased end-user adoption by creating no-code product tours and digital guidance with Whatfix:
Dimensions UK increased three-month user adoption for its product from 10% to 50% after implementing comprehensive digital guidance for users.
A variety of self-service content and features helped 451 Research streamline product adoption by eliminating the time-consuming process of manually teaching customers how to use their platform.
Corrigo built product walkthroughs to cut its rising customer training costs, lower its time to productivity, and improve its product tour satisfaction. 
Best Tools for Building Product Tours
The best product tour software tools fall under the category of digital adoption platforms. These kinds of tools integrate with your application to present users with all of the most important product tour UI patterns. Digital adoption platforms give you an all-in-one solution for creating product tours, distributing the content, and analyzing its performance.
Here are a few of the best DAPs that provide no-code solutions to creating product tour for user onboarding. 
Whatfix: The most flexible product software tool for creating contextual guidance and self-help material that's segmented for specific user roles.
Appcues: This DAP focuses on product-led growth. It fully integrates with your product to make UI patterns appear native and give users a consistent experience. However, the analytics features aren't as robust as Appcues competitors.
WalkMe: This DAP offers one of the most robust feature sets on the market. But it's not the easiest platform to use. In many cases, you might need help from IT to create your product tour content.
Pendo: The main selling point for Pendo is its product usage insights. The platform provides deep insight into how customers interact with your product, making it easier to identify what's needed most from product tours. However, Pendo offers fewer self-help content creation and distribution features than other Pendo alternatives.
Userlane: An easy-to-use DAP that caters mostly to small and medium-sized businesses (SMBs). This tool has plenty of content creation features for SMB-level product tours. But enterprises with complex SaaS tools may need a more robust DAP that provides greater flexibility and options for customization.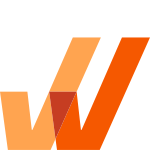 Request a demo to see how you can use Whatfix's suite of in-app content creation features to build beautiful and effective product tours and interactive walkthroughs.