whatfix
Partner with Whatfix
Join the community of industry leaders that drive digital adoption of leading enterprise applications by enhancing user experience and productivity while reducing support and training costs
Our Partners
We are working with leading services and technology companies across the globe
to deliver complete digital adoption solutions.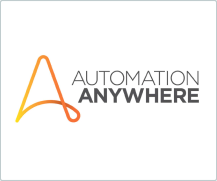 Product Features
Benefits of being a Whatfix Partner
Take advantage of marketing campaigns and programs to reach out to the target audience
Leverage sales enablement and co-sales support to close business faster
Gain access to online training and certification courses to become a Digital Adoption Solution expert
Receive Delivery Assurance Services and Adoption Insights to ensure successful go-live and increased customer time-to-value
Technology Partners
Offer contextual in-app guidance via interactive walk-throughs to increase customer adoption and retention, and significantly reduce support and training costs.
Service Partners
Create new recurring revenue streams by building and maintaining libraries of interactive walk-throughs to drive the adoption of enterprise applications.
TESTIMONIAL
"We seamlessly integrate with Whatfix so our users receive real-time training that is continuous and contextual. Whether new, infrequent and power users, the combination of iCertis and Whatfix delivers an easy, world-class user experience and reduces time to value for our customers."